LAKE WARAMAUG RESIDENCE

OPAL Architecture / Research / Design
Washington, Connecticut
A highly efficient seasonal home located in rural Connecticut is transformed from an existing footprint into a house of articulated details and assembly. Located on the waterfront of Lake Waramaug, its proximity presents strict limits on the footprint requirements. Comprised of three structures - the house, boat house and garage - the project situates itself facing North towards the lake with expansive views and a terraced entry sequence.

The approach welcomes you into a protected courtyard that sets the house below the public road. The project focuses on utilizing technologies with a sensitivity to materials and construction techniques. Working as a team of collaborators and artisans, it integrates an assembly of paneled construction and the use of sustainable wood products.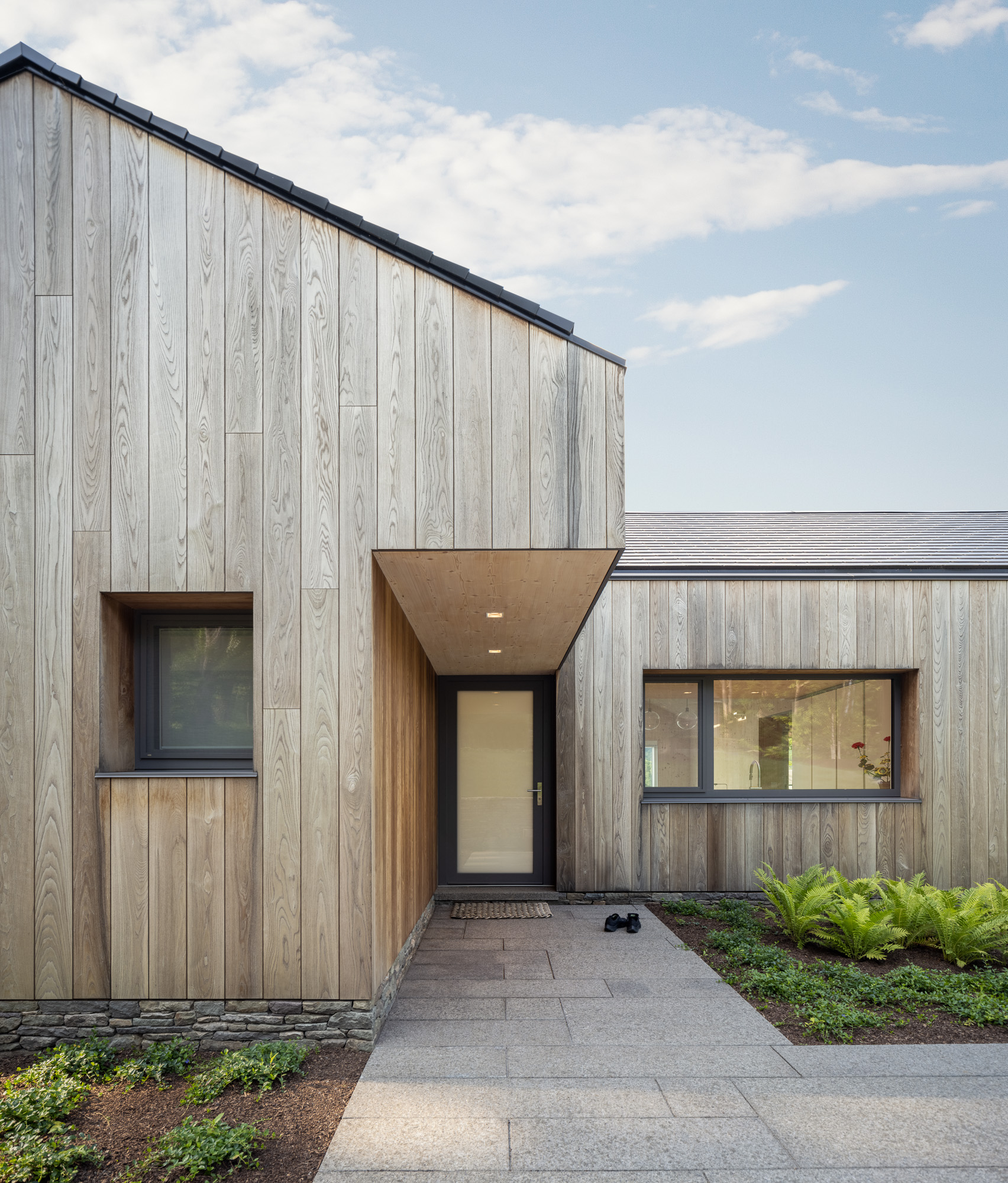 From intensive energy modeling within the design development phase to material research throughout the process, the project considers the life cycle of the house and its materials from construction to beyond completion.

Considering the benefit of wood products that utilize only solar energy for production and sequesters carbon throughout its life span, Cross laminated Timber (CLT) is integral to this project. Made from fast growth Austrian spruce, the panels are dimensionally stable and produce less waste on site. Additionally, wood fiber insulation is utilized to create a passive envelope while also incorporating the use of a Tesla solar roof and powerwall technologies.

Photo Credit: Trent Bell & OPAL Architecture / Research / Design